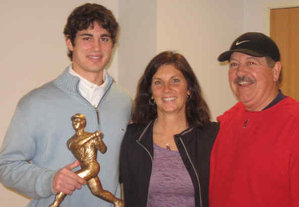 Nick Adenhart Angel Award

Southern Maryland Baseball Camps, Inc.

NOW TAKING SUMMER CAMP REGISTRATIONS
We will have a full allotment of D-1..D-2..D-3 and Jr. colleges in attendance at our Summer Baseball Camp
2018 SUMMER CAMP
June 2018

Gambrills Athletic Club
682 McKnew Rd
Gambrills, MD 21054

Ages 4-11: $150
Monday, June 25th; Tuesday, June 26th; Wednesday, June 27th
9:00am-3:00pm

Ages 12 to 21: $295
Tuesday, June 26th and Wednesday, June 27th
9:00am - 3:00pm


Gambrills Athletic Club will be selling lunch and drinks for $8.00 a day or $20.00 for all three days


Click here to > Register Today!
Please contact
Jerry Wargo
for more information.
wargo@chesapeake.net
or 301-855-8558
Southern Maryland Baseball is now on Facebook!!!!!


---
Former SOMD Baseball Camp Standout Chris Archer (Tampa Bay MLB) Throws a Gem of a Game for USA Baseball in the World Baseball Classic.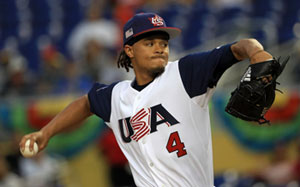 Pitching four absolutely perfect innings for Team USA in Friday's 3-2 10-inning World Baseball Classic opening win over Colombia was a dazzlingly impressive feat for Rays starter Chris Archer. But it was what happened in the dugout after that fourth inning that was most challenging.

In control and command from the start with a blazing fastball and nasty slider, Archer retired the 12 batters he faced with just 41 pitches, well under the WBC limit of 65 for first-round games. But the Rays had requested he work no more than four innings - up-downs, which they track as much as pitches - in what was his third start of the spring, even if he were under his pitch limit. So when Team USA pitching coach Jeff Jones inquired, despite how well he had done, Archer - deciding it best not to go rogue - said he had to abide by the agreement he made with his bosses before the tournament. Full article
Kernels' Sean Miller is Moving Up Fast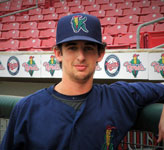 Miller, the first of the Minnesota Twins' 2015 draft class to suit up for the Kernels this season (Chris Paul joined Cedar Rapids later), was a "young junior," to use Kernels manager Jake Mauer's words. He was just 20 years old throughout his junior year of college and won't turn 21 until after the current season ends.



SEAN MILLER
Southern Maryland Baseball Camp
Spalding High School
USC Aiken University
On to College!!


Zach Piazza
Northern High School
Limestone College


LaVale Hodges
Spalding High School
USC Aiken


Joe Benitez
Spalding High School
USC Aiken


Mateo Gil
Grand Street Campus H.S. New York
Salem College, WV

Mac McGrath
Northern High School, MD
Eastern University, PA

Bryce Rogers Black
Northern High School, MD
Radford University

Cody Fowler
Northern High School, MD
Chesapeake College

Danny Goucher
Huntingtown High School
Chesapeake College

Cam Haymans
College of Southern Maryland
Kings College, TN

Spencer Horwitz
St, Paul's High School
Radford University

Brady Logan
Fallston High School
Salisbury University


Bryce Logan
Fallston High School
Salisbury University

---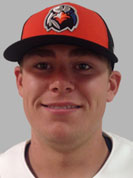 RYAN MEISINGER
Southern Maryland Baseball Camp
Radford University
11th Round Draft Pick
Baltimore Orioles
All-Star for The Aberdeen Ironbirds
---
This Camp is a Great One for the Little Guys Too!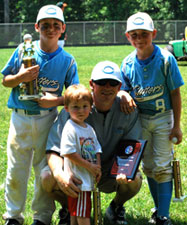 Nick Adenhart, Los Angeles Angels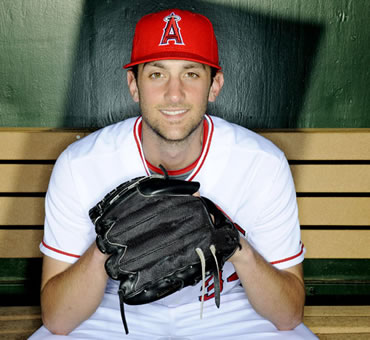 ---------------------------------------------------------------------------------
The Southern Maryland Baseball Camp is an established and well-known instructional environment that offers a tremendous opportunity for the student athlete who is interested in pursuing college and professional baseball. For the younger athlete, the camp provides a look into the future while providing them with the best possible foundation for success

The importance of education, self discipline, and substance abuse are addressed during the camp. We will also speak with the parents and the athletes on making the best decision on which college is right for them.

There is a close working relationship with the colleges that attend our camp throughout the year. This partnership is a valuable tool in helping place student athletes at the University or College of their choice.